Samskara-style Almond Joy Protein Shake Recipe – Gluten Free & Vegan
SIMPLICITY ALWAYS WINS THE DAY 🏆 🏹 ! FAT RICH PROTEIN SHAKE FOR THE WINTER MUNCH MOODS. 🍫🥑⠀
Which is why, we always encourage you, NEVER to overcomplicate your recipes. 🍀 ⠀
If you want to improve your productivity, performance and focus, assist your digestive performance by feeding it simple to digest foods that won't tire you after you eat or drink them.🥗🍶⠀
Our Almond Joy protein shake is (ingredients in our web shop):⠀
✅enriched with our EU Produced Rice Protein powder (80% protein content)⠀
✅sweetened by our lovely seedless Dates⠀
✅warmed up with our healthy Fat and natural testosterone sources- Almonds and Coconut ⠀
✅blessed by plant based milk choice you make!⠀
✅❗️Don't forget to add some water and ice if it is summery for you ;)⠀
Blend and enjoy beauts! 👻
⠀
ES ⠀
¡LA SIMPLICIDAD SIEMPRE GANA EL DÍA 🏆 🏹! BATIDO DE PROTEÍNA RICO EN GRASAS PARA LOS HUMORES DE INVIERNO MUNCH 🍫🥑⠀
Por eso, siempre lo alentamos, NUNCA a complicar demasiado sus recetas. 🍀⠀
Si desea mejorar su productividad, desempeño y concentración, ayude a su desempeño digestivo alimentándolo con alimentos simples de digerir que no lo cansarán después de comerlos o beberlos. ⠀
Nuestro batido de proteínas Almond Joy es (ingredients enestra tienda web): ⠀
✅ enriquecido con nuestro polvo de proteína de arroz productida en la UE (80% de contenido de proteína) ⠀
✅ endulzado con nuestros adorables dátiles sin semillas ⠀
✅ calentado con nuestras grasas saludables y fu naturales de testosterona: almendras y coco ⠀
¡Bendito por la elección de la leche vegetal que hagas! ⠀
✅❗️No olvides agregar un poco de agua y hielo si es veraniego para ti;) ⠀
¡Mezcla y disfruta de las bellezas! .
#focus #veganfood #veganrecipes #veganlife #vegansofig
# españa #barcelone #enfoque #proteina #veganfitness
#veganbowls #veganinspiration #proteinshake #lifestyle
#stoic #hungry #athlete #veganweightloss #organique
#whatveganseat #bio #ecologica #organiclife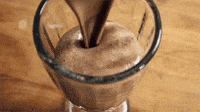 Visit our shop to check out our range of products, which will help you make these amazing recipes!
USEFUL LINKS